Dan Deery Chrysler Dodge Jeep RAM FIAT Service Department
Maintaining your vehicle regularly and getting repairs taken care of ensures that it will run well for many years to come. When you are looking for auto service in Waterloo, head into Dan Deery Chrysler Dodge Jeep RAM FIAT. We also provide service to customers in Cedar Falls, Evansdale, Independence, and Waverly. In order to ensure you're ready for service with us, we have a full library of video tips on our website. If you feel you would be a great fit for our service center, we are hiring!
Our Most Popular Services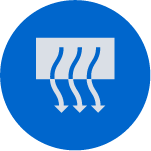 HVAC Service
The Heating, Ventilation, and Air Conditioning (HVAC) system in your vehicle keeps you cool in warm weather, warm in cold weather, and comfortable in humidity, and we can perform services to ensure that it stays at its best.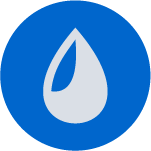 Fluids Service
Your vehicle has a number of fluids that need to be changed regularly, including the engine oil, automatic or manual transmission fluid, engine coolant fluid, brake fluid, and other fluids that are vital to your vehicle's functioning.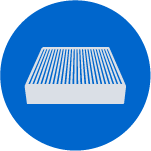 Filters Service
Your vehicle's oil filter, fuel filter, and engine air filter all keep contaminants from entering the engine, and the cabin air filter prevents airborne particles from coming into your cabin; we can change all these filters when necessary.
Getting Repairs and Maintenance
Our technicians want you to get the most of out your vehicle. They provide maintenance and repairs to help keep you on the road and out of the shop! We can also diagnose that odd knocking sound you hear with sophisticated equipment and knowledge. We can help you decide whether it would be best to service or trade-in your vehicle.
We understand the recommended maintenance schedule for your make, model and year. So they can answer any questions about certain procedures or the right products for your vehicle.
Also, we use genuine MOPAR parts so you know it will last. Getting regular oil changes and other routine maintenance is what keeps your vehicle performing every time you drive it.
Chrysler Dodge Jeep RAM Service Department
Our team of certified technicians offers every maintenance and repair service that your vehicle needs. In our state-of-the-art service department, technicians have access to the latest diagnostic equipment. This helps them to efficiently service your vehicle. When you need repairs, they will be done to factory standards.
Our most frequently requested service includes oil changes, alignments, and battery checks & replacement. Regular checkups at certain intervals (30,000, 60,000) are also regularly handled by the service team. More complex repairs, such as transmission replacement, system service, and serpentine belt replacement may take more time but they are handled with professionalism and attention to detail. We also offer fluid exchanges (brakes, transmission, etc.) and fuel system cleaning.
When your vehicle needs service, our team is there for you. Every maintenance procedure and repair is conducted within the guidelines from the automaker. We also offer flexible financing options on service.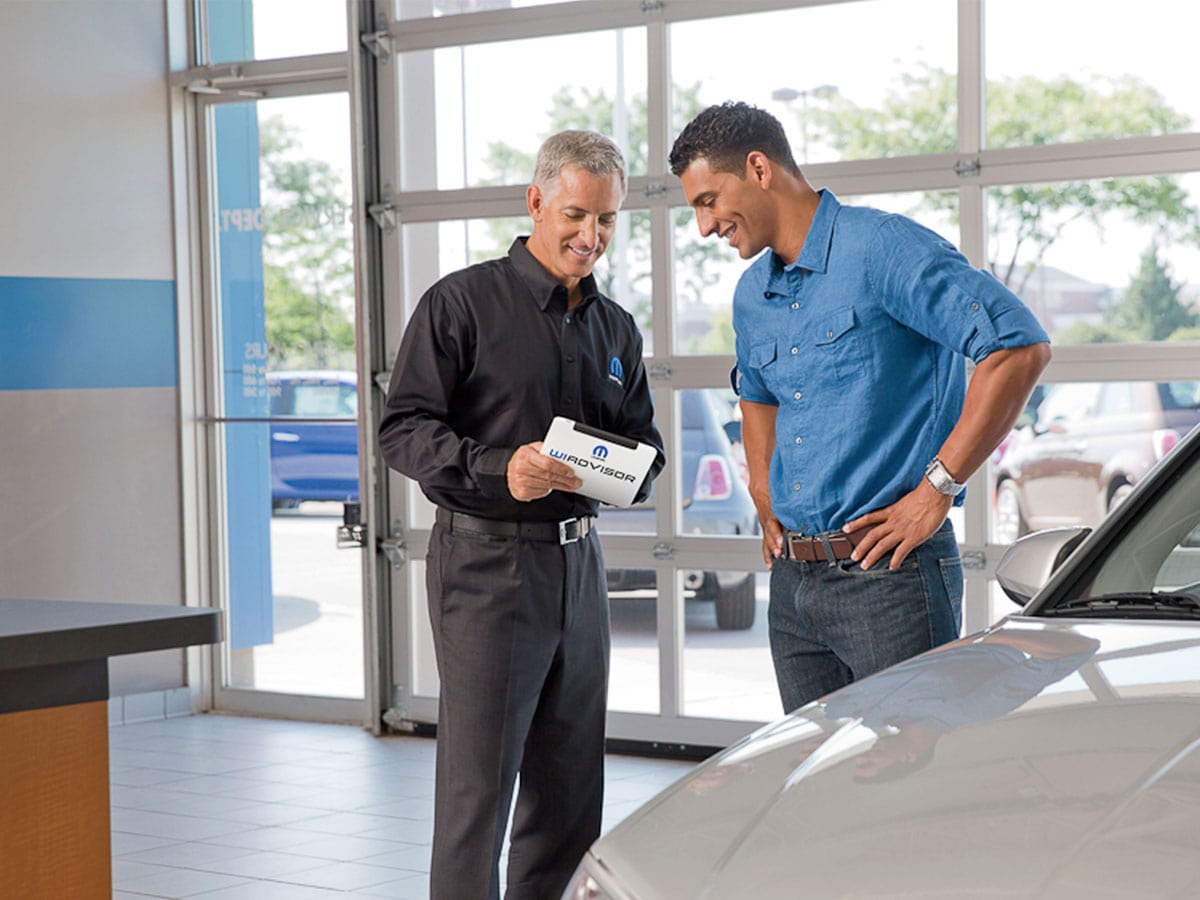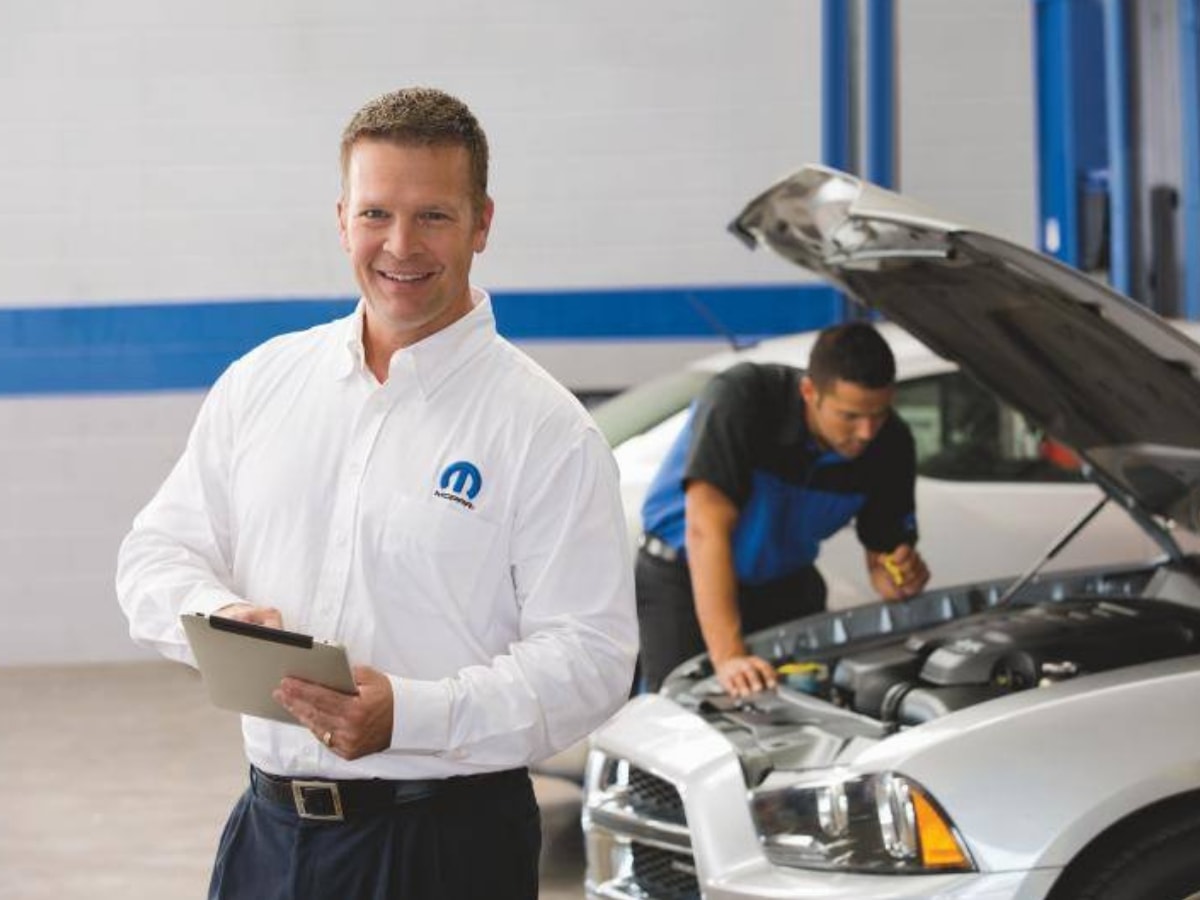 Can I Put Off Routine Maintenance or Repairs?
Automakers recommend a maintenance schedule for every vehicle they produce. This is specifically designed to keep the vehicle performing at optimal levels. Putting off service or repairs can create larger issues over time. It's better if you take them to get them taken care of.
Call or Schedule Service Online Today
When you need a certified MOPAR service, head into the Dan Deery Chrysler Dodge Jeep RAM FIAT Service Department in Waterloo, IA. Our technicians are factory trained to address any issue your vehicle may have. Our Parts Department stocks genuine MOPAR parts and accessories so that you know its quality you can trust. We want everyone to experience a certified MOPAR service.
Come visit us today and you'll see why so many customers return and trust us with their vehicle care.