Chrysler Dodge Jeep Ram Fiat Batteries in Waterloo, IA
As your trusted Mopar certified service provider in Waterloo, IA, we naturally offer all of the new battery sales and services that a Chrysler, Dodge, Jeep, Ram, or Fiat model will need. Your service will be completed by a factory-trained technician, according to Mopar service quality. When your vehicle is due for battery service, be sure to bring it to us for unrivaled quality and value at Dan Deery CDJRF in Waterloo, IA.
Battery Services:
Battery Inspection with Electrical Testing - A factory-trained technician will inspect the battery's physical condition for any disfiguration, leaking fluid, and corrosion at the terminal. We will then perform a two-part electrical test to confirm that the battery holds sufficient voltage and sends cold-cranking amps to start the engine at factory specifications. Failing any portion of the test will result in a recommendation to replace the faulty battery.

 

Learn More
Battery Replacement Service - When the time comes, all vehicle batteries will need to be replaced. Our service is of the highest quality and value because a factory-trained technician completes it according to Mopar certified standards. Our expert technician will remove the old battery, inspect the battery charging system to ensure it supports the new battery's performance and will install a brand new genuine OEM battery of the highest quality with guaranteed fit and performance in your specific vehicle.

 

Learn More
Battery Terminal Cleaning - The battery terminals can sustain a buildup of corrosion that makes the connections looser; we can clean the terminals and tighten the cables.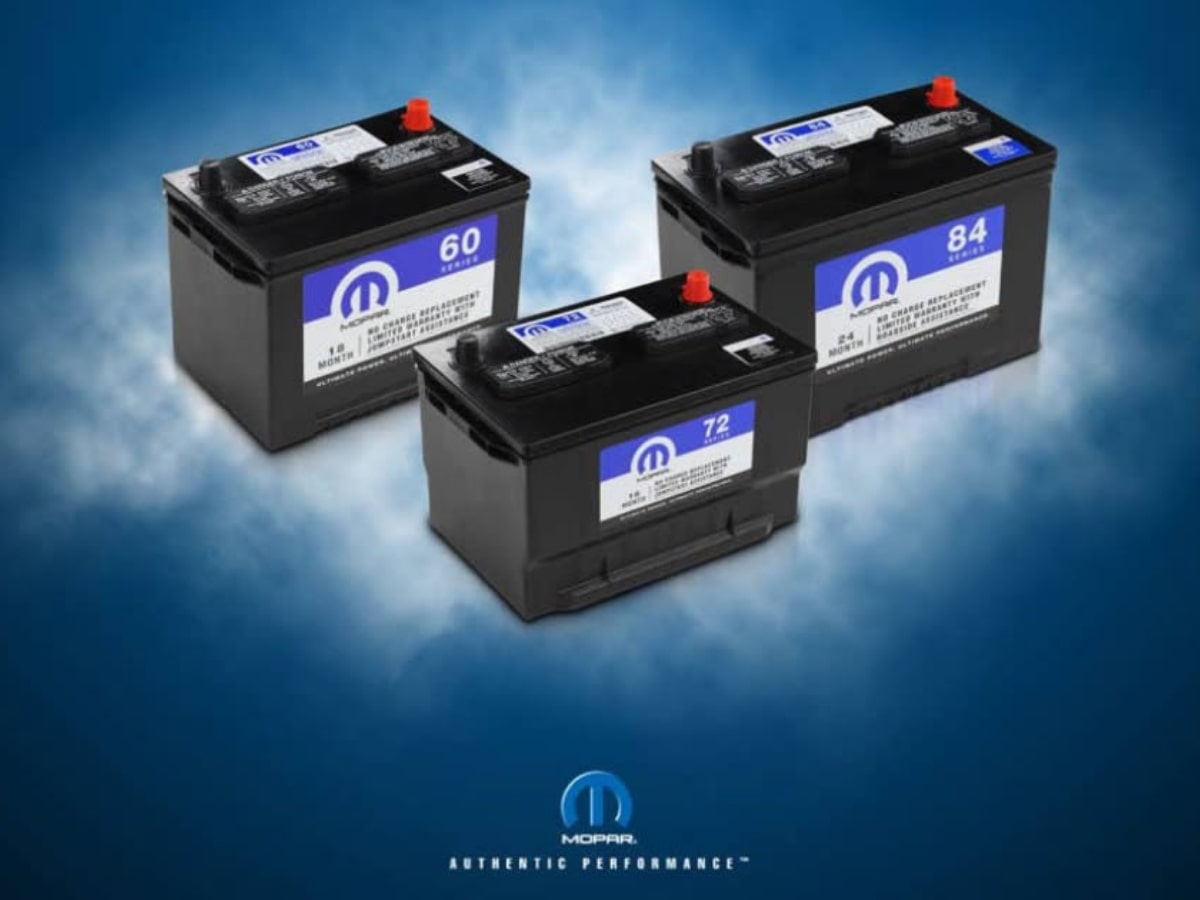 Automotive Batteries
Batteries store and send voltage to start the engine and power accessories when the engine is not running. This small electrical powerhouse is vital to overall vehicle reliability yet loses integrity relatively quickly among automotive components with extreme temperatures contributing to rapid performance decline. Reliable battery performance benefits from routine inspections with electrical testing and replacement service before it fails. The ultimate risk of a faulty battery is an immobilized vehicle leaving you stranded.
Express Battery Service at Dan Deery
Batteries live a short service life with peak performance lasting a few years on average. Given that they have a quick experience and can immobilize a vehicle when faulty, it is good to begin battery inspections with electrical testing after they are two years old. This will increase the potential of detecting flawed performance that prevents a dead battery from leaving you stranded.
Our Mopar express service lane offers a one-stop battery service without an appointment. No matter if you need a battery inspection with electrical testing to confirm reliable performance or know that you need a battery replacement service, we can get the job done for you as quickly and conveniently as possible with service by a factory-trained technician installing genuine OEM batteries as needed.