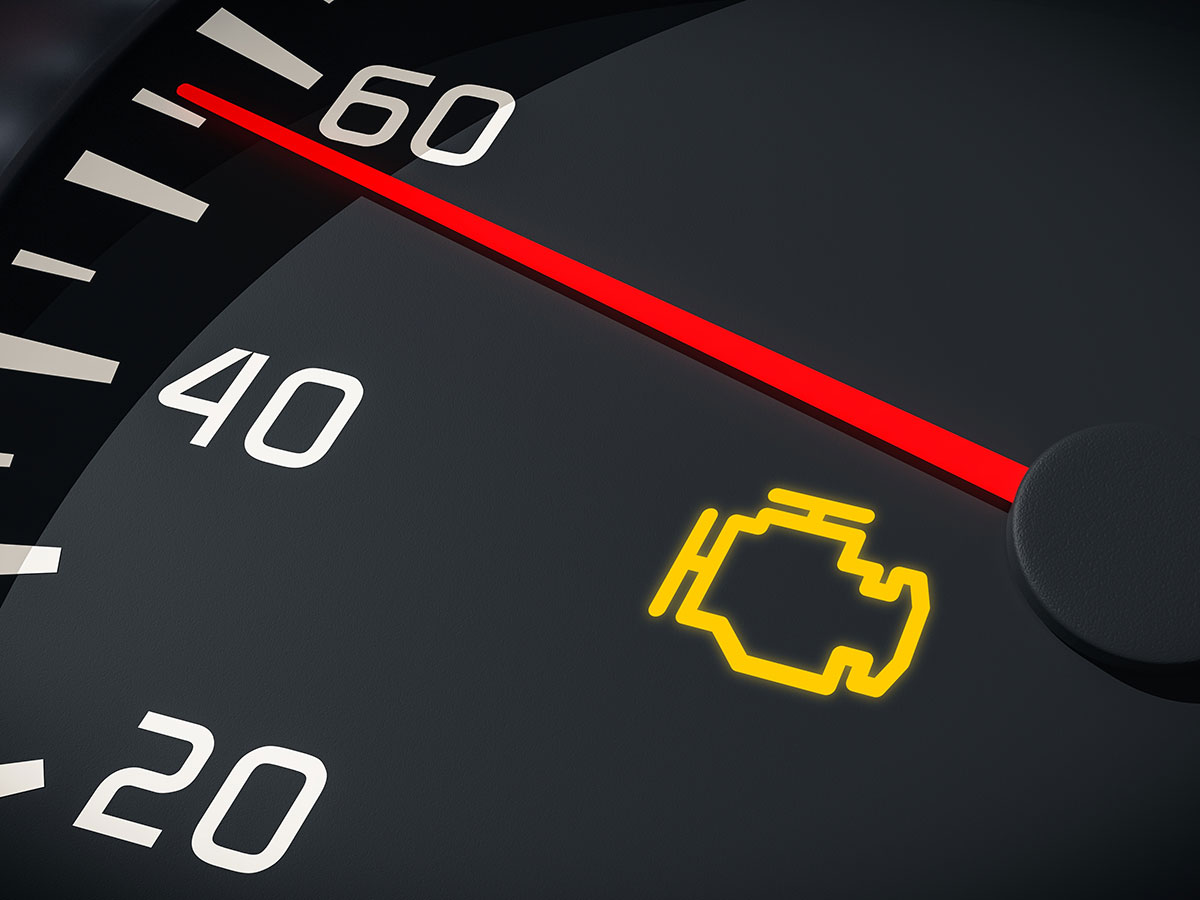 Check Engine Light Diagnosis in Waterloo, IA
For residents of Waterloo, IA, and nearby locations, we offer auto services for Chrysler Dodge Jeep Ram Fiat at Dan Deery dealership and service center. In nearby locations, we serve the cities of Cedar Falls, Evansdale, Independence, and Waverly. As an authorized service center, we provide genuine OEM parts and accessories and order new parts for you if they are not available in our inventory. We are proud to have our auto technicians certified with years of experience in auto services. They are extremely familiar with Chrysler Dodge Jeep Ram Fiat vehicles and keep their expertise relevant to the latest technology through regular training. One of the services on offer at our location is check engine light diagnosis.
What is a Check Engine Light?
The check engine light is an indicator on the dashboard that alarms the driver about a problem with one of the vehicle's key systems. The check engine light is mostly associated with emission, ignition, or fuel-related issues. The check engine light does not specify the specific problem or system that needs attention. This requires the check engine light to be diagnosed. At Dan Deery Chrysler Dodge Jeep Ram Fiat, we carry the latest technology for check engine light diagnostics. You can bring your vehicle to our service center for our qualified technicians to find and fix the fault for you.
Blinking vs. Steady Check Engine Light
We will plug in your vehicle's computer to a decoding tool that will help us determine the cause of the problem. Generally, a blinking light means the issue needs immediate attention while a steady light means the issue is not that urgent. Continuing to drive the vehicle with either type of check engine light can be dangerous to the vehicle's operation and its components. Regardless of blinking or steady check engine light, we recommend that you don't make any delay in taking your vehicle to an authorized service center for check engine light diagnosis.
Get Check Engine Light Diagnosis at Dan Deery
You can bring your vehicle to our service center at Dan Deery for check engine light diagnosis. You can also book an appointment via our website or phone. Our professional and courteous staff will be glad to assist you and guide you on auto services and parts offered at our state of the art facility. For the latest discounts and promotions, don't forget to visit our service special page. You are welcome to wait at our customer waiting at our service center, which has free Wi-Fi, vending machines, complimentary refreshments, and many more amenities.
 Schedule Service