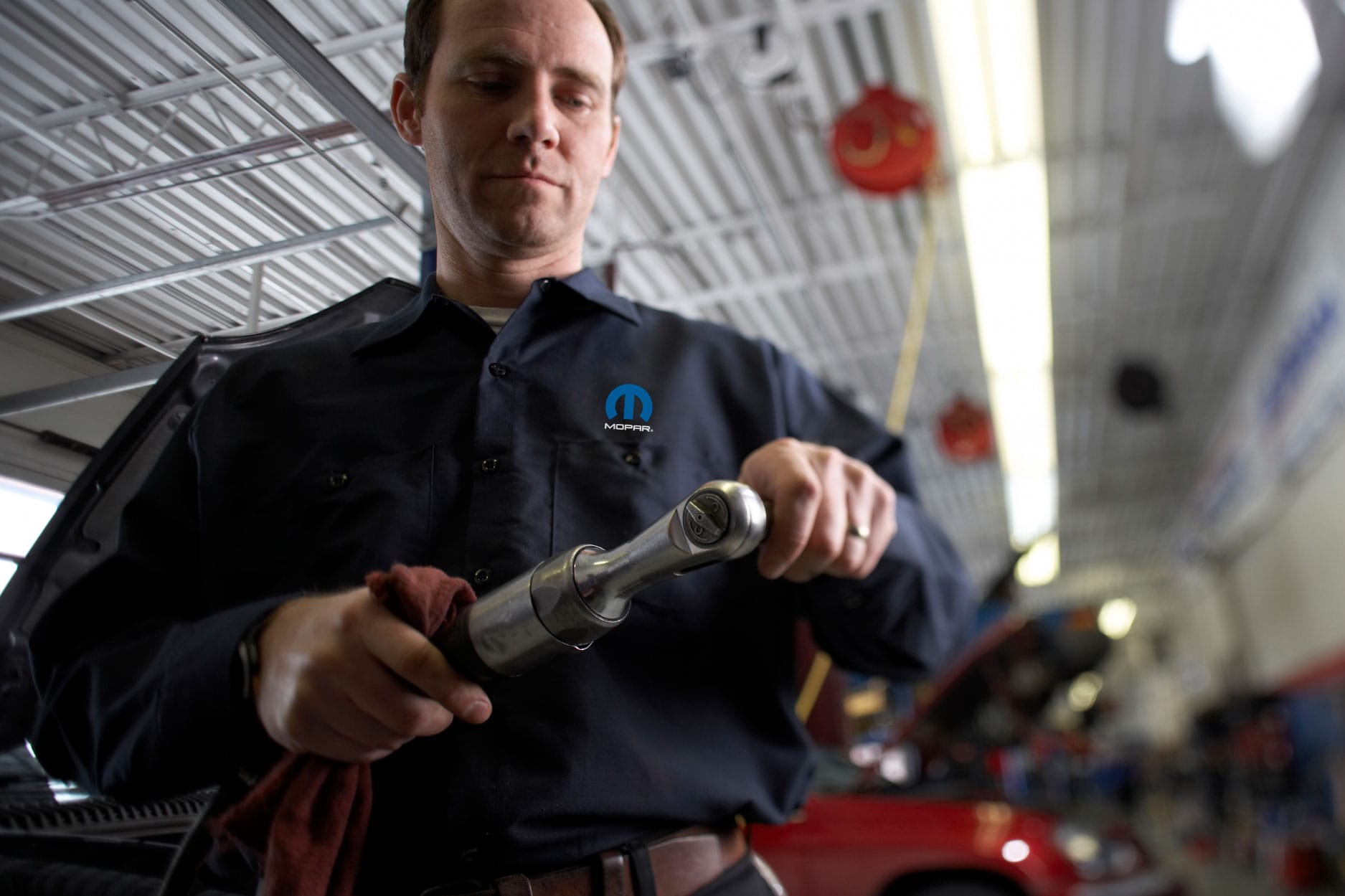 Dare to Compare for Value: Independent Shops vs. Certified Mopar Service
In today's economy, it's more important than ever to make sure that you're getting a good value. Therefore, you want to choose a trusted service center. Of course, you can always depend on Dan Deery Chrysler Dodge Jeep RAM FIAT to provide you with top-notch service. There isn't anything more important to us than your safety and satisfaction. And there is a distinction between our MOPAR Service Center and an independent repair shop.
Factory-Trained Staff with High Standards
Certified MOPAR Service is not only completed by certified technicians, but they're also factory-trained and provided periodic updates that are needed. Independent repair shops employ mechanics who are usually self-trained or have received some certificate of training. And they are missing a core qualification to service your vehicle. This type of knowledge is critical for being accurate with the repairs and service, helping to reduce comebacks.
Mechanics are also typically held to standards based on Average Repair Order (ARO) percentages, which track how many vehicles they service daily, rather than quality standards like those required for Certified Mopar Service technicians. Our technicians must consistently meet quality standards and ensure the service is completed correctly - the first time. Customer satisfaction is our number one priority.
State-of-the-art Facility vs. Standard Repair Garage
Our dealership has invested in a state-of-the-art facility with the most technologically advanced equipment in the industry. You will rarely find an independent repair shop with the same equipment, due to a lack of resources or because they do not understand the need. With vehicles being more advanced and computerized than ever before, the days of merely repairing and servicing them without high-tech equipment are gone. Additionally, insurance companies rely on our Mopar Service Center to ensure repairs are done efficiently to protect their interest in the vehicle. It is a responsibility that we take very seriously.
In-House OEM Parts
If you want a vehicle that has longevity, then it's advantageous to use Genuine OEM parts. They help with peak performance, but Genuine OEM parts also help with the resale and trade value of your Chrysler, Dodge, Jeep, RAM, or FIAT. Our MOPAR Service Center has exclusive access to Genuine OEM parts, whereas, independent repair shops in Waterloo, IA and surrounding areas like Cedar Falls, Evansdale, Independence, and Waverly, use local discount auto parts stores or low-grade aftermarket parts. Of course, they can buy the OEM parts from our dealership and add a surcharge, and they typically do. Need to make an appointment? Use our online service scheduler and choose a day and time that is convenient for you. Saturday hours are also available.
 Schedule Service